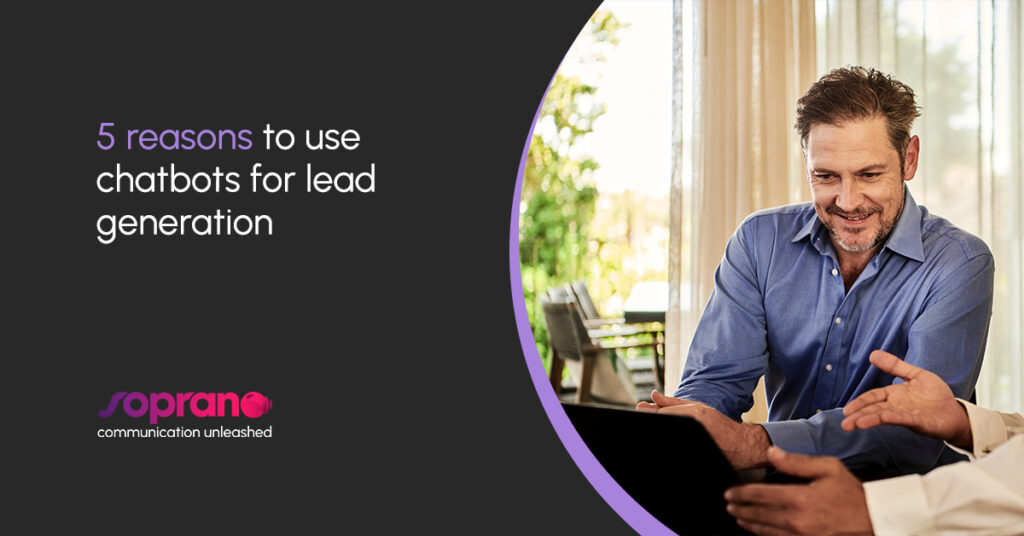 Throughout history, businesses have found new creative and innovative ways to detect people interested in their products or services. Thanks to technology, we now have a powerful method that helps companies with that mission easily and effectively: learn about chatbots, your perfect tool for lead generation.
Technology has changed our lives and it continues doing it every day. Things that seem to be "new" aren't anymore. Remember when you used to read the classified ads in the newspaper? Or when the only way to find new products was by watching television commercials or word of mouth?
55% of businesses that use AI chatbots generate more high-quality leads.

Drift
Also, social media ads, which seem to be actual, are not the best way to find potential customers for some businesses. As technology evolves, there are new ways to find clients and engage audiences. Nowadays, no one wants to be left out of using chatbots for lead generation.
Thanks to artificial intelligence (AI), bots can initiate conversations with people, build interest in your business and collect their contact information. The best part? Chatbots are easy to implement, and the inversion needed is low compared with its RoI.
We'd already talked about the benefits of chatbots, and there we make clear why many companies are using AI chatbots in different departments.
From customer support to marketing and sales, chatbots provide support 24×7, give quick answers and deliver personalised responses. But chatbots not only improve the customer experience at levels never seen before but also help to capture more clients.
First, let's look at some statistics from Drift's report:
53% of respondents feel frustrated by receiving too many irrelevant ads and emails from B2B companies.
36% of respondents feel they can't get answers to simple questions.
35% of respondents say that services feel impersonal.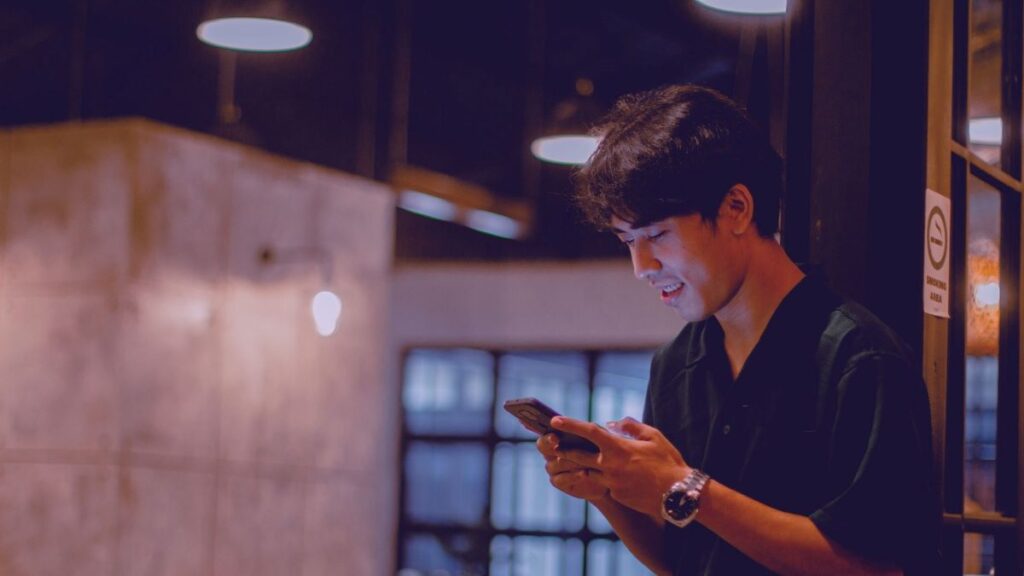 These statistics show us essential points about what customers want and why chatbots are necessary to meet their expectations.
First, customers will not be interested in your product or service even if you only send hundreds of emails or create ads on social media. Second, time matters. They want to receive effective and quick answers.
But it's not only that – and here is when the third point comes – customers want to feel understood. They want businesses to recognise them and receive the personal treatment they deserve.
How do businesses meet customer expectations when trying to find new clients? With chatbots for lead generation.
Why businesses should use chatbots for lead generation
Chatbots can help your sales team get more leads by being available 24/7 and understanding what potential customers want from your business.
Conversational AI chatbots can learn about real conversations and discover the customer intent. That's why customers will not only experience a quick and effective chat but also personalised and close.
5 reasons to use chatbots for lead generation:
Let's look at each of them in detail…
Chatbots are always-on to schedule meetings

You should know that hiring people to be 24/7 available for talking with prospects it's not always possible. But if you are not there when they want to talk with your business, you may lose some significant opportunities.

Investing in chatbots is a solution for that. AI bots are a great resource to manage appointments without needing your team. Your potential customers can have real-time conversations with the bot, receive the information they want and schedule a meeting in the hour and day of their choice.
Chatbots help retarget your visitors

And it's not just that. When scheduling meetings, chatbots capture leads contact details which means that you will have the opportunity to reach them again.

Visitors are not in a rush to make a purchase. As we know from the buyer journey, prospects start to compel a long list of vendors to make the final decision once they have decided on their solution strategy for their problem.

So, it's possible that your visitors will not convert the first time they visit your site. But thanks to chatbots, you can capture their name and email adress to make them choose you.

How? With email marketing. You can send emails with more valuable information in different formats like videos, blogs post, or whitepapers. Then, next time they visit your site, maybe they are prepared to make the decision ????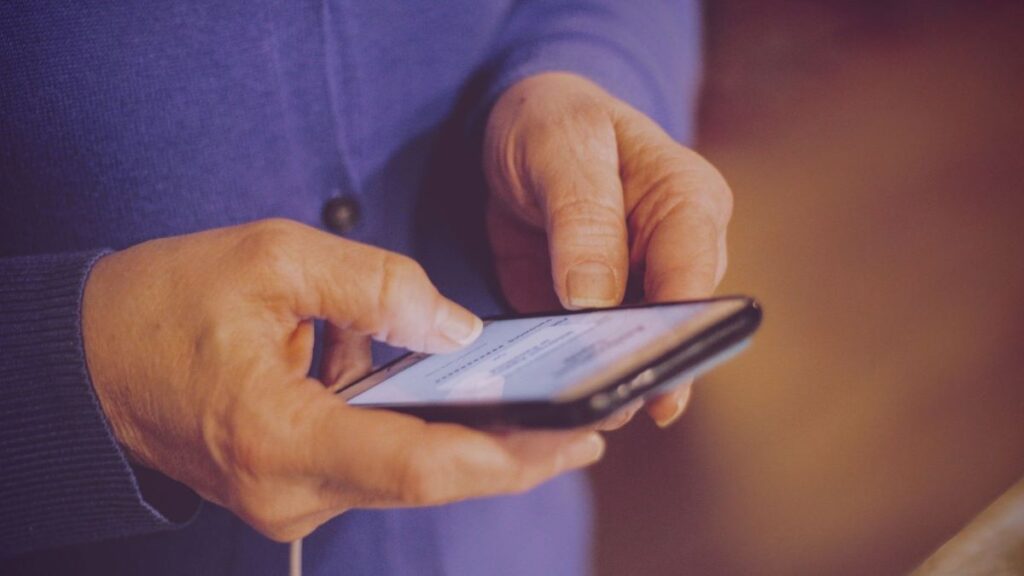 Chatbots help qualify your leads.

One of the main reasons to use chatbots for lead generation is that it's an excellent tool for pre-qualifying your leads and helping your sales team when they are unavailable.

We already said that chatbots could have effective conversations and understand human intent and emotions thanks to Artificial Intelligence. Businesses can prepare specific questions to know what they want and which product or service they are interested in.
Chatbots engage your leads.

It's easy. If visitors don't receive accurate information in real-time when they want, they will go to look for it on your competitor's website.

At Soprano, we always talk about the importance of delivering the right information at the right time. Chatbots help businesses to finish losing potential leads by providing the information they want when they want.

With the immediate assistance that only chatbots can deliver, you will reduce the bounce rate and increase your conversions. For example, retailers can use chatbots to send gentle reminders to their visitors when trying to leave their website. "Ey, don't leave without your favourite product! Do you need some help?"
Chatbot ROI is high.

The other four points wouldn't make sense for your business if the return on the investment weren't high, would they?

The best part of using chatbots for lead generation is that businesses mostly perceive a tangible ROI. There are different ways to measure ROI on chatbots. It mostly depends on how the business uses them.

The main reasons why chatbots save time and improve ROI are the agents' cost, agents turnover, mistakes, and employees' timesaving. When organisations use chatbots for lead generation, they can measure the ROI, for example, by knowing the messages chatbots answer per day, the deal closed, and the warm leads.

Let's look at this use case from Ubisend. One of its retail clients from the UK start using ai chatbots to help customers browse, select, and lease its products. Chatbots helped the company close almost 600 deals in the following months and handed over 30,000 warm leads to the sales team.
Why use chatbots to generate leads? (Recap)
According to statistics, 55% of businesses implementing AI bots generate more high-quality leads.
Chatbots provide support 24×7 and are crucial for scheduling meetings when your sales team is unavailable.
Chatbots help to capture more contact details from prospects.
Using the right questions, chatbots can pre-qualify your leads.
Chatbots reduce bounce rate and increase conversions.
Chatbots' return on investment is high compared to other ways to capture leads.
Want to learn more about how AI chatbots can improve your lead generation processes? Our team of experts would love to talk with you.