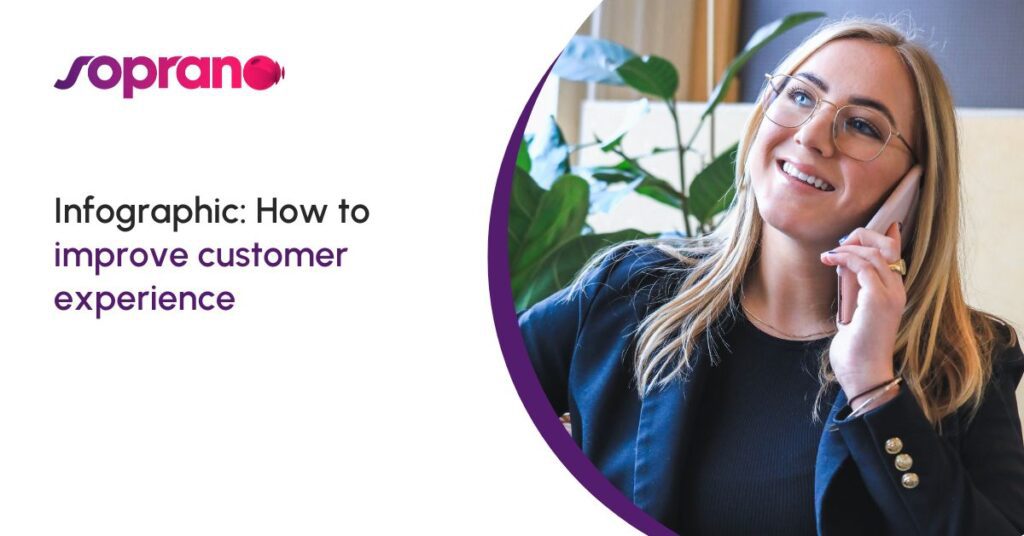 You probably already know that customer experience is critical to meeting your company's objectives. However, improving customer experience can be challenging if you don't have the right tools. Keep reading to learn more and download our customer experience infographic below.
Your customers have changed the way they interact with your company. The advance of technology, the migration to the digital environment and the varied comber of communication channels make it increasingly difficult to take control of your relationship with them.
The customer journey is now hybrid. Customers can move from a physical to a digital environment and vice versa seamlessly. According to a Raydiant report, 46% of respondents said that, given the choice, they prefer to shop in person rather than online.
However, the percentage of consumers who are leaning toward online shopping continues to grow. A report from Nosto claims that 67% of consumers have increased their online shopping since the start of the pandemic.
No doubt these changes are forcing companies like yours to change the way you engage with your customers throughout their journey.
According to Khoros, 62% of customers want to be able to interact with brands across multiple digital channels. To improve your customer experience, it's critical to develop an omnichannel communication strategy that allows you to be where and when they need you to be.
But some companies are looking for help to achieve that. The same report reveals that 77% of brands have struggled to create a consistent customer journey across channels and devices.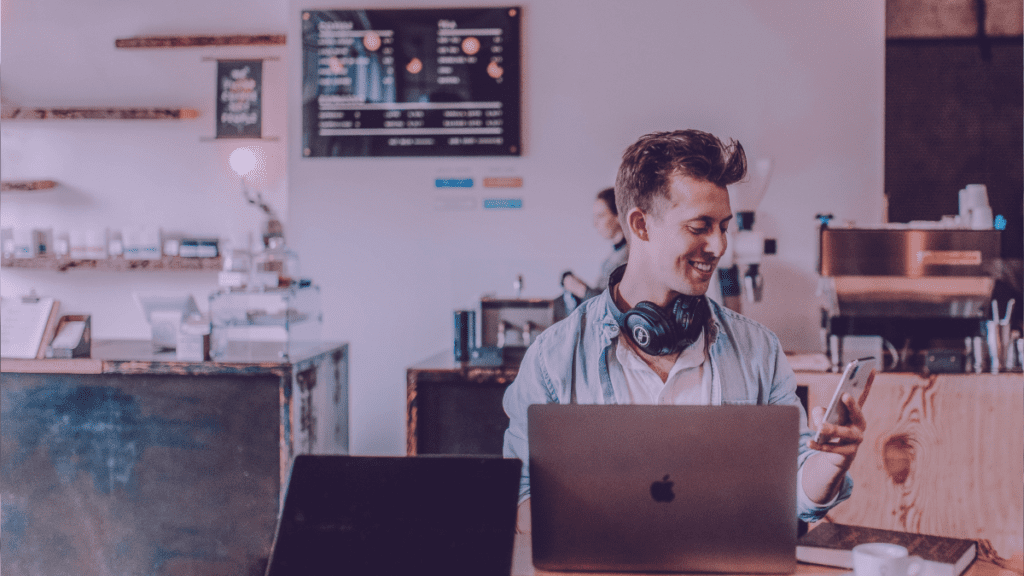 Consequences of a poor customer experience
You may feel that you're addressing all touchpoints (aka "moments of truth") with your customers throughout their journey, but you're likely missing two important factors:
You're not doing enough to improve touch points in terms of experience.
You're not considering new touch points, which for your customers could be the trigger for choosing you.
Neglecting your customers' experience can have consequences in terms of a bad reputation and reduced repurchases, which in the end, are reflected in reduced sales.
According to a recent study from Lawn Starter, 61% of the customers say they would move to a competitor after just one negative experience; this number rises to 76% in the case of multiple negative experiences.
If that's still not enough to start thinking about how to improve customer experience, here are more statistics:
A dissatisfied customer will tell 9 to 15 people about a bad experience – American Express
9 out of 10 people consider the shopping experience as a determining factor when choosing one supplier or another – Zendesk.
Poor customer experiences put $3.6 trillion in sales at risk each year – XM Institute.
With these factors in mind, it's likely that your company is either losing money by providing poor customer experiences or is missing opportunities by not enhancing them.
Let's see what other customer experience statistics say…
4.7 billion dollars a year in global sales companies put at risk for poor customer experiences.
9.5% of lost revenue companies put at risk for bad experiences – XM.
1 bad review can take away 10% of your potential customers – 70% of buyers share their opinions and create reviews Review Control.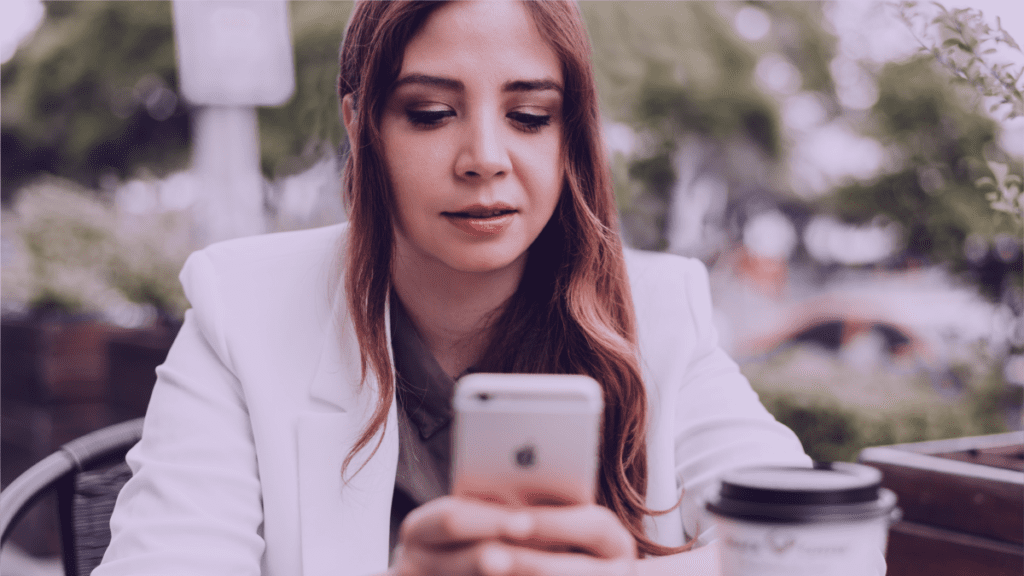 How to improve customer experience?
A key concept to improve customer experience is communication. Companies strengthen customer relationships by communicating consistently across their favourite channels and having meaningful conversations with them throughout their customer journey.
2/3 of customer loyalty is driven by an excellent experience – Gartner.
87% of consumers believe it is important to have an easy way to interact with companies across all channels – Broadbridge.
45% of consumers prefer to receive communications from their suppliers only through digital channels – Broadbridge.
63% of consumers are more likely to engage and respond to interactive and personalized messages. They do not want static communications targeted to a generic audience.
In this regard, mobile messaging channels present a wide range of possibilities that you can implement to deliver an omnichannel experience to all your customers.
Delivering the right information to the right person, at the right time and through the right channel is something that your customers will appreciate and that, better yet, you will evidence in your sales.
According to Broadbrigde, 77% of consumers say they would spend more money with a company that provides an excellent customer experience. Superoffice claims that 86% of shoppers are willing to pay more for an excellent experience.
Why is CPaaS key to improving customer experience?
Communications Platforms as a Service (CPaaS) are solutions designed to simplify the management of your communications and increase your customer journey's effectiveness.
Soprano Connect is a platform designed to provide your customers with a seamless experience. It allows companies to coordinate different communication channels from one place, while providing full control over security, reporting, compliance and auditability.
Our reliable and robust CPaaS platform allows you to automate part (or all) of your customer journey in terms of communication and interaction through SMS, WhatsApp, RCS, Voice, Email, Chatbots, and more.
Soprano Connect offers a cloud-based communication solution that efficiently manages the challenges associated with mobile communication:
Complexity: Allows any department in your company to use it.
Consolidation: It has a wide range of mobile interaction channels such as SMS, WhatsApp, RCS, Email, Voice Calls, among others.
Regulations: Incorporates functionalities that comply with current data protection regulations.
Security: Implements mechanisms that guarantee information security.
Reach: It allows you to reach your customers anywhere in the world.
Soprano Connect also has a global reach and a reputation for advising companies in the retail, financial and healthcare industries on new use cases for better B2C engagement, reliable communications and internal operational efficiency.
Get your Customer Experience infographic