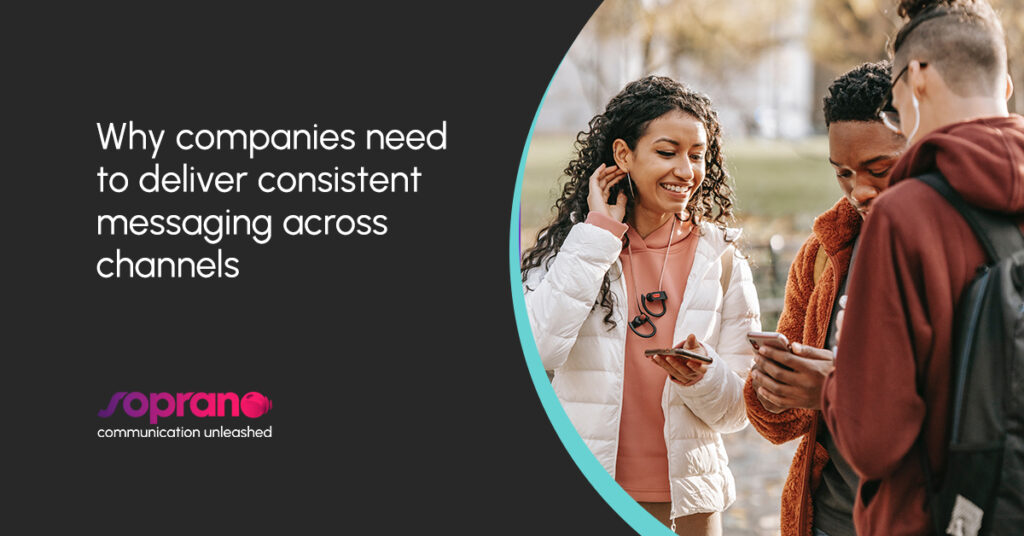 You are here to read about why is it essential to deliver consistent messaging across channels. But first I have two questions for you. Do you buy products or services the first time you visit a company website? Surely not. Instead, do you research on Google, check customer reviews, read some blog posts and start following the company's social media accounts? Probably yes.
Well, I must tell you that you are not the only one. Everyone does the same, also your customers. According to Blue Nile Research, 70% of consumers surveyed use three or more channels to research and make a purchase.
Regardless of the channel your customers choose, they always should find the same brand messaging. They should instantly recognise you and realise that you are the same on every channel and platform. That's why every business puts effort into its brand identity and tone, right?
How To Create A Consistent Omnichannel Customer Experience
But to be a consistent brand, you must go a step further and be consistent with your communication. Across the customer journey, your customers will try to interact with you on many different channels.
Many prefer to receive SMS, others want to solve their problems via WhatsApp, and some love to hear from you in their emails. That's why you should integrate different mobile communication channels to reach them all.
The important thing here is to consistently delivering the same message across your channels to impact your target audience and boost your CX. How can businesses do that? Well, omnichannel communication can help.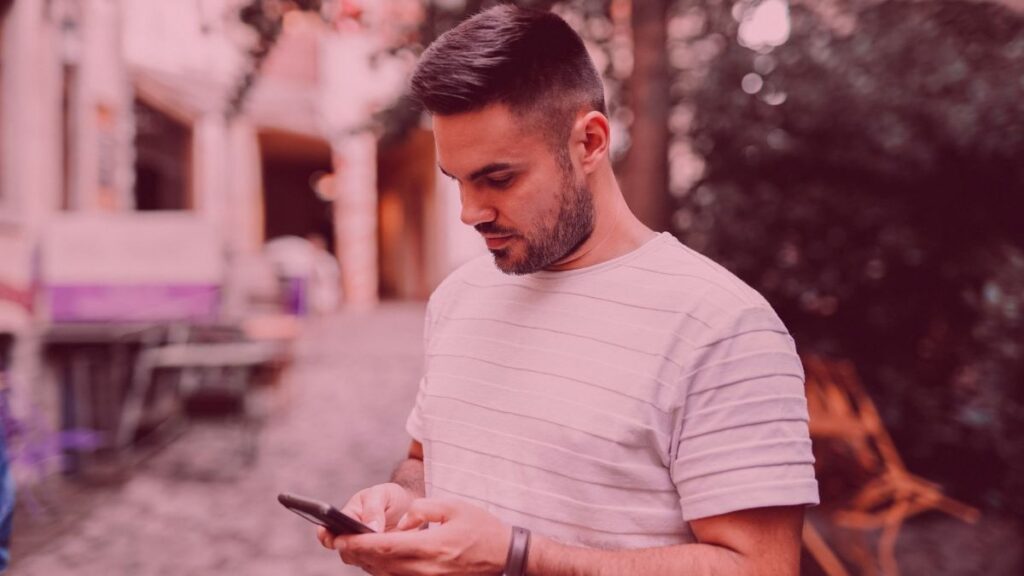 WHAT DOES CONSISTENT MESSAGING ACROSS CHANNELS MEAN?  
Consistent messaging means communicating with clients, citizens, and employees in the appropriate channel and with the right message during all the customer journey stages. The message will always be updated and relevant no matter what channel they choose.
95% of customers use three or more channels in just one interaction with a brand

Zendesk
WHY IS CONSISTENT MESSAGING ACROSS CHANNELS IMPORTANT?  
Boost your Customer Experience
A good customer experience is fundamental if you want your customers to choose you again. And it's not the only reason: with a great CX, you can gain loyal customers who will recommend your brand to others and allow you to grow.
Nowadays, customers are spreading across multiple channels and devices during the customer journey. People expect to interact with your brand where, when and how they want. With an omnichannel CX strategy, you can consistently deliver the same experience regardless of the device, platform, or communication channel they employ.
By receiving consistent messaging across channels, your customers will experience a more personalised service, which is super appreciated and valuable.
More channels, more people
Your mother may prefer a voice message to receive an appointment reminder. Maybe you choose WhatsApp to interact with brands. Your friend, on the other hand, only reads emails with promotions.
Using many mobile communication channels allows your business to have the possibility to reach more people and meet their different needs and expectations. Most people use many channels simultaneously to interact with brands, but others don't.
Enterprises should coordinate their communication between departments to consistently deliver the same message on different platforms so customers can receive the right message at the right time (and in the preferred channel).
PERSONALISED BUSINESS COMMUNICATION
Consistency is only the first step. But it would be useless without personalisation, one of the critical elements to improving Customer Experience.
People use many channels, but they also interact with them in different ways. For example, SMS is an excellent tool for communicating real-time, concise and essential information. But if you want to send a promotion, maybe your right channel is email.
Tailoring the message is vital to engaging your audience. Otherwise, if your customers receive the wrong message in the wrong channel, they will probably feel annoyed and deconcentrated.
HOW TO DELIVER CONSISTENT MESSAGING ACROSS CHANNELS WITH OMNICHANNEL COMMUNICATION
Omnichannel communication aims to deliver an integrated and personalised CX during the customer journey.
In the omnichannel process, each team should operate together and know precisely their role to the other departments – sales, customer service, marketing – and work as one.
This will allow users to shop, communicate and research, enjoying the same experience regardless of the device, platform, or communication channel.
With an omnichannel messaging platform, businesses can communicate with their clients in different channels from the same platform. Omnichannel communication entails a higher delivery rate and brings the possibility of tracing each communication for every company department.
Do you want to learn more about omnichannel communication? Don't miss our article about the keys to build a successful omnichannel marketing strategy.