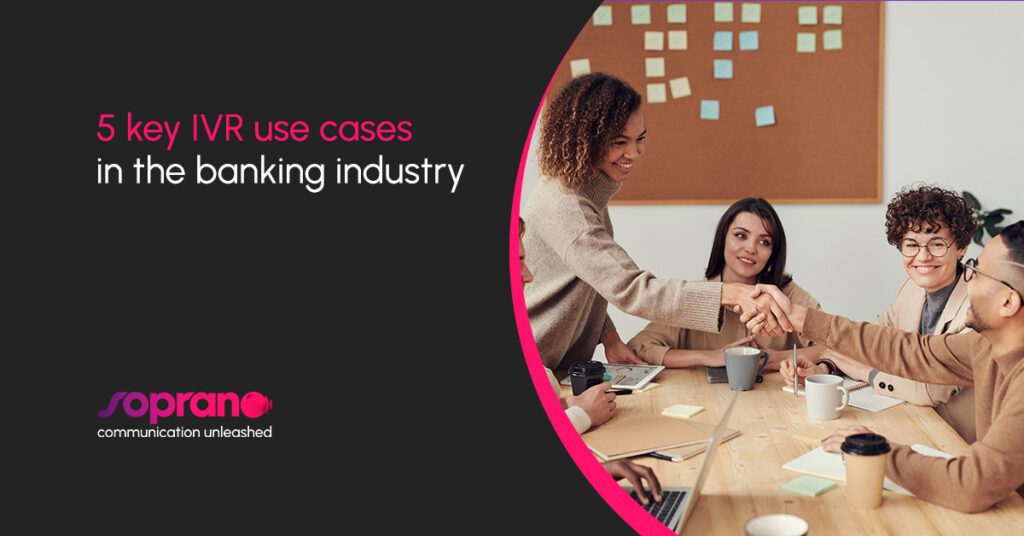 The banking industry is undergoing a complete transformation. While financial customers move online and more digital-only competitors appear on the scene, traditional banks are focusing all their efforts on adopting new technologies to deliver a great customer experience. IVR helps to meet all that challenges. Ready to learn more about IVR in banking? Keep reading.
Banking notifications are time-sensitive most of the time. Customers want to know about product information, credit cards payment, and account balance. Financial institutions must deliver to their customers the right information at the right time.
Some years ago, people had to go to the bank each time they needed something. Later, banks started to invest a lot of money, time, and effort in call centres to attend to thousands of customer calls daily.
That's the past. We already wrote about what is Interactive Voice Response (IVR) and its essential uses. But now, we will focus on why it is crucial for the banking sector.
IVR technology has transformed how banks communicate with their clients by automating interactions, creating self-service opportunities and limiting the role of live agents.
Why is it essential to invest in IVR in banking?
Financial Brand states that 47% of bank customers are not engaging with their financial institutions. In a competitive environment, making a difference is fundamental. But how do banks make their clients choose them over others?
An Automated voice messaging system can help banks to deliver an effective and self-service customer service and experience. Most Voice Messaging providers include IVR capabilities. Using it well, banking customers don't have to wait hours on a phone call or explain the exact situation repeatedly to different agents.
Organizations using IVR see great results in saving time, reducing costs, and limiting the role of live agents. Without human intervention, they can send and receive customers' phone calls with pre-recorded messages and interact with them through the keypad.
In the meantime, the staff can work on other valuable tasks instead of always saying the same information to thousands of customers daily. If someone needs more help, the system transfers them to the correct agent.
IVR in banking use cases
Banks use IVR to prevent fraud. Mobile security is one of the biggest concerns in the banking industry. Customers ask virtually for important information, such as account passwords, credit card details, and more.

Tools like two-factor authentication and fraud alerts are a must-have to keep bank accounts safe. Financial institutions can use outbound IVR to advise their customers of suspicious transactions and transfer them quickly with the right agent if needed.

Banks use IVR to communicate important updates. Some of the conversations between bank agents and clients aren't pleasant. For example, communicating to customers that they are overdrawn can be difficult for both sides.

With an IVR solution, banks can start the conversation with an automated message and give their customers the possibility to connect with a live agent if they want to.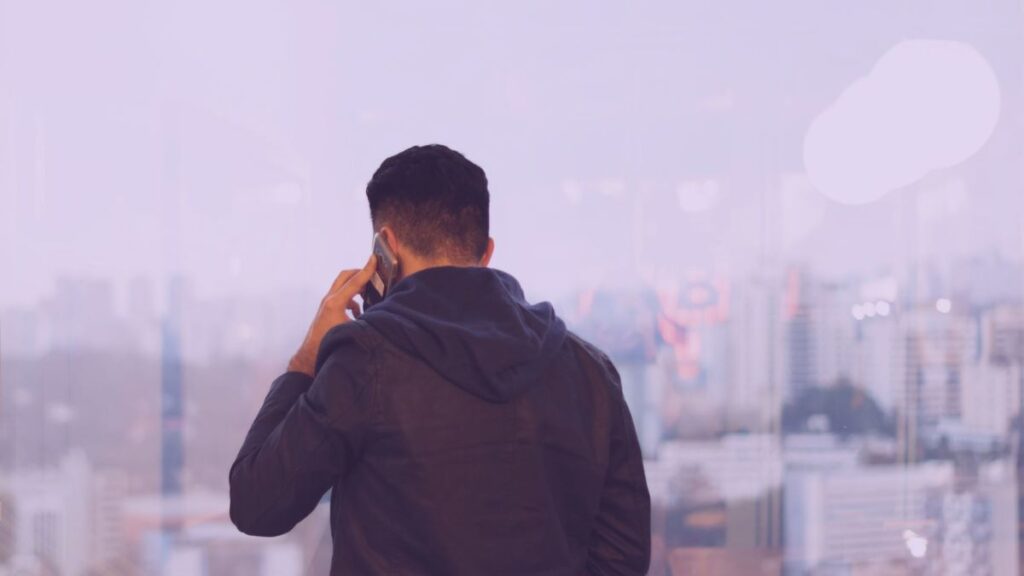 Banks use IVR to answer their customers' daily questions. Customers want to communicate with banks all the time. They often block their accounts by mistake, forget their passwords or have doubts about their loans.

The ones who prefer phone calls will love to have the possibility to make a call and solve their problem quickly. But as we already said before, having live agents isn't cost-effective. Automated voice messages are the best option.

With voice capabilities such as IVR and text-to-speech, banks can give their customer updated and timely information without having live agents always say the same.
Banks use IVR for end-call surveys. Measuring customer satisfaction and service is crucial to improving them. Surveys allow organizations to know what they are doing well and what they should improve.

With an IVR software, banks can conduct their customers a simple but effective survey at the end of the call to rate their experience.
Banks use IVR for security and time-sensitive information.

Time rush for someone who lost a credit card or blocked it by mistake. Instead of going to the bank or waiting significant minutes on a phone call to speak with the right agent, banks can integrate an IVR menu to guide their customers to their solutions.
Do you want to know more about Automated Voice Messaging? Our team would love to talk with you.