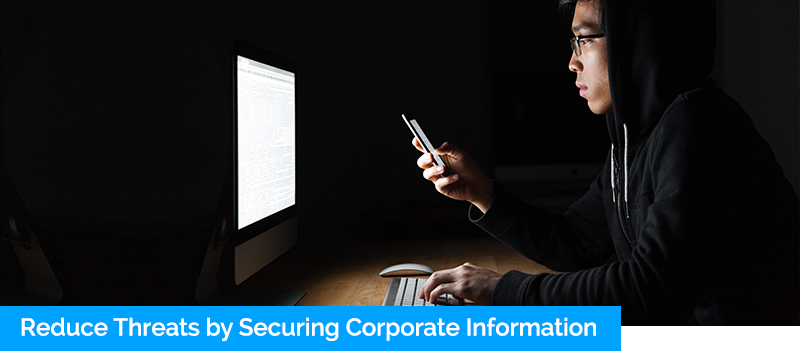 63% the world's workers use their mobile phone at work.
BYOD fosters productivity and collaboration amongst teams. However, it also opens a huge hole that can make information vulnerable.
One of IT Administrators major concerns is information security. With more employees using their personal devices, expensive security breaches are also rising.
Whilst information security should remain a top priority, there are secure messaging solutions to take action to reduce risks and avoid high costs.
How Much Does a Security Breach Cost?
Multiple factors come into play when an information security incident arises. However ultimately the cost is determined by how quickly response teams can take action and how much information has been lost.
The typical costs an organisation can include many of the following:
Cost of employee idle time and lost productivity due to downtime or delays
Cost of forensics to determine the cause of disruptions
Cost of technical support to restore systems to an operational state
Loss of trust and brand reputation damage
Loss of revenue due to system availability issues
Heavy fines imposed from lack of regulatory compliance and data loss
On average an organisation will lose around 24,000 pieces of information (logs) during a security failure. Losing this amount of data can cost around $3.6 million.
It may seem impossible that it'll happen to your organisation, however, IBM estimates that every organisation has a 25% chance of a security breach – and that's growing every day!
Your First Action: Take Action!
It's your responsibility to control information flow in your company.
If your employees are using their own devices for work, don't stop them. Introduce methods to monitor and manage how corporate information is exchanged on these devices and avoid the costs of a security breach:
Having an incident response team can save $19 per record lost
Extensive use of encryption can save $16 per record lost
Other actions can save $13 per record lost
You have an opportunity to save 30% from a security breach, simply by implementing preventative measures.
And these actions don't need to be expensive. Take GAMMA, our enterprise secure messaging solution, as an example – it provides employees with a communication tool whilst being packed full of security features to protect your corporate information.
GAMMA has been developed with the highest security standards and has been granted the accredited Common Criteria Certification for enterprise security to give you even further peace of mind.
GAMMA: Armed For Security
One of the fundamental features of GAMMA is information security, both in motion and at rest.
It is armed with visible and background functionalities that make it a powerful barrier to protect your corporate information.

Data in Motion
Data in Rest
And Beyond
With encryption on, all data is encrypted before it is sent and the channel is also encrypted during transmission.
With encryption on, encrypted message content is only stored on the recipient's mobile device.
Get enterprise security features that go beyond industry-recommended encryption best practices.

TLS encryption secures the data channel during transmission.
An AES-256 encrypted key secures the data content.
Unique RSA 2048-bit asymmetric keys for each message.
A PIN-protected app ensures secure key management.

Message content is stored in the mobile device's OS space.
Stored content is encrypted by a unique encryption key.
Unique RSA 2048-bit asymmetric keys for each message.

PIN-protected mobile chat app.
Remotely wipe the data from any device.
Message expiry controls enable "vanishing messages" after a defined period of time.
So are you ready to start taking action? Don't gamble your corporate information, take the necessary preventative measures to protect your data from a cyber-attack.
Let's talk more about how GAMMA can help you up your corporate security game.